Add function, value and space to your home with a secondary unit.
With the right approach, you can upgrade your home to offer more function, space and value. By adding a secondary unit, homeowners can effectively maximize their available space. Whether you're looking to host guests, generate additional income or create space for family, a secondary unit can help.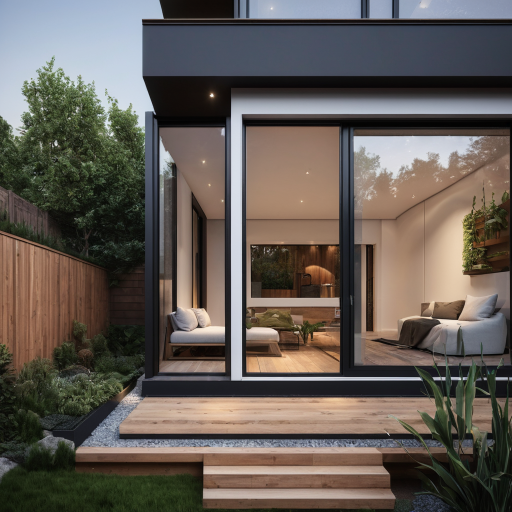 Elevate your home in style.
With Heartwood Renovations, you can always count on a quality approach that prioritizes personalization. Whether we are converting your basement into an in-law suite or building a backyard cottage, we will design your secondary unit with your unique needs and wants in mind.
You will be consulted every step of the way, to help ensure that the custom results exceed your every expectation. 
Inspiration for Your Home
Find inspiration for your next home improvement project!
Please note that the images used in this presentation are artistic renderings, stock images, and not actual photographs. These renderings are intended to provide a visual representation of the potential outcome for design and illustrative purposes only.
Why Include a Secondary Unit?
What better way to boost value and appeal?
Whether you're looking to maximize your available space or boost the value of your home, our team of experts at Heartwood Renovations are here to help. We can walk you through the many benefits of adding an additional dwelling unit, evaluate the options for your home and create a plan for long-term success.
Reasons to consider an additional dwelling unit can include:
Let's get started your next custom home design and renovation project with us. Contact us today to learn more about our tailored solutions and elevate the design of your home.