Creating a home that caters to your lifestyle.
Heartwood Renovations follows a specific process for every project that we accept. While the design details vary based on the scope of work to achieve the desired results, the fundamental process will always remain the same. To achieve beautiful interior design in every project that we touch, our team will bring their many combined years of experience to your home, reinventing it in ways you never imagined. No matter the style or vision, our team at Heartwood Renovations is here and ready to get started.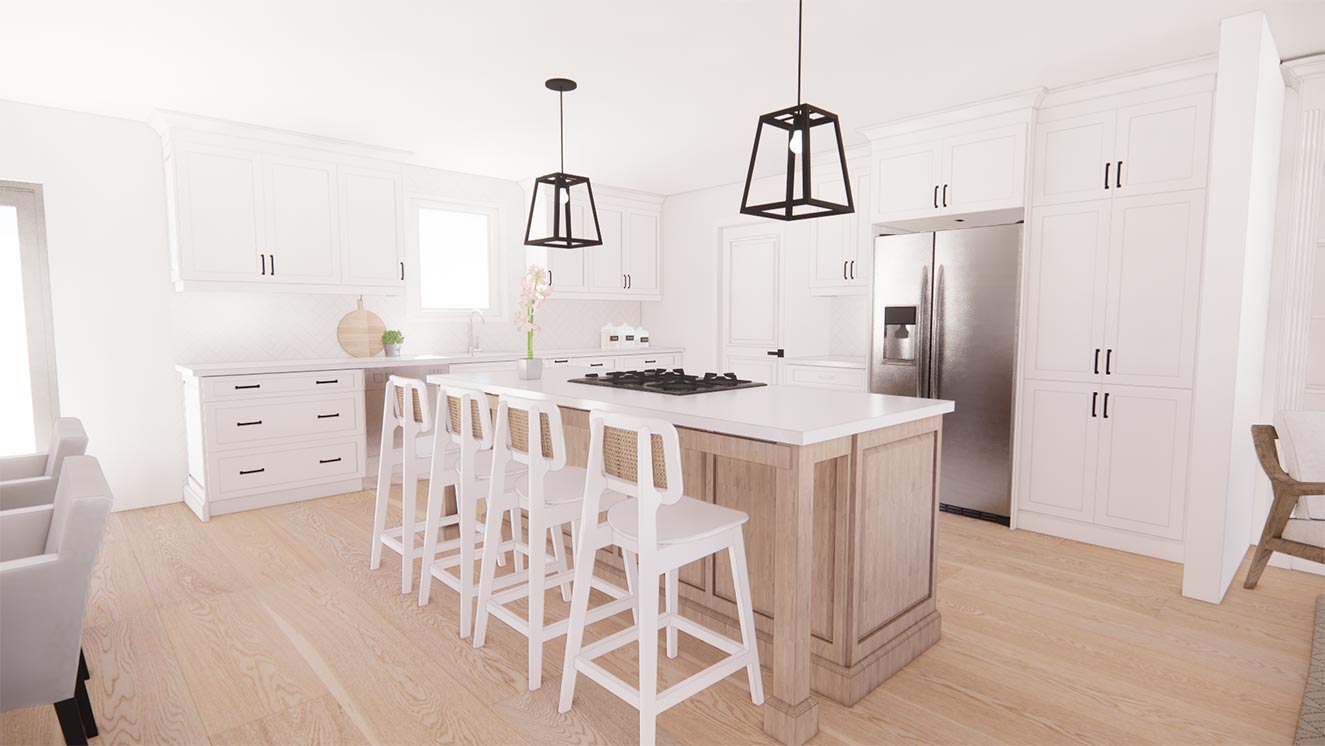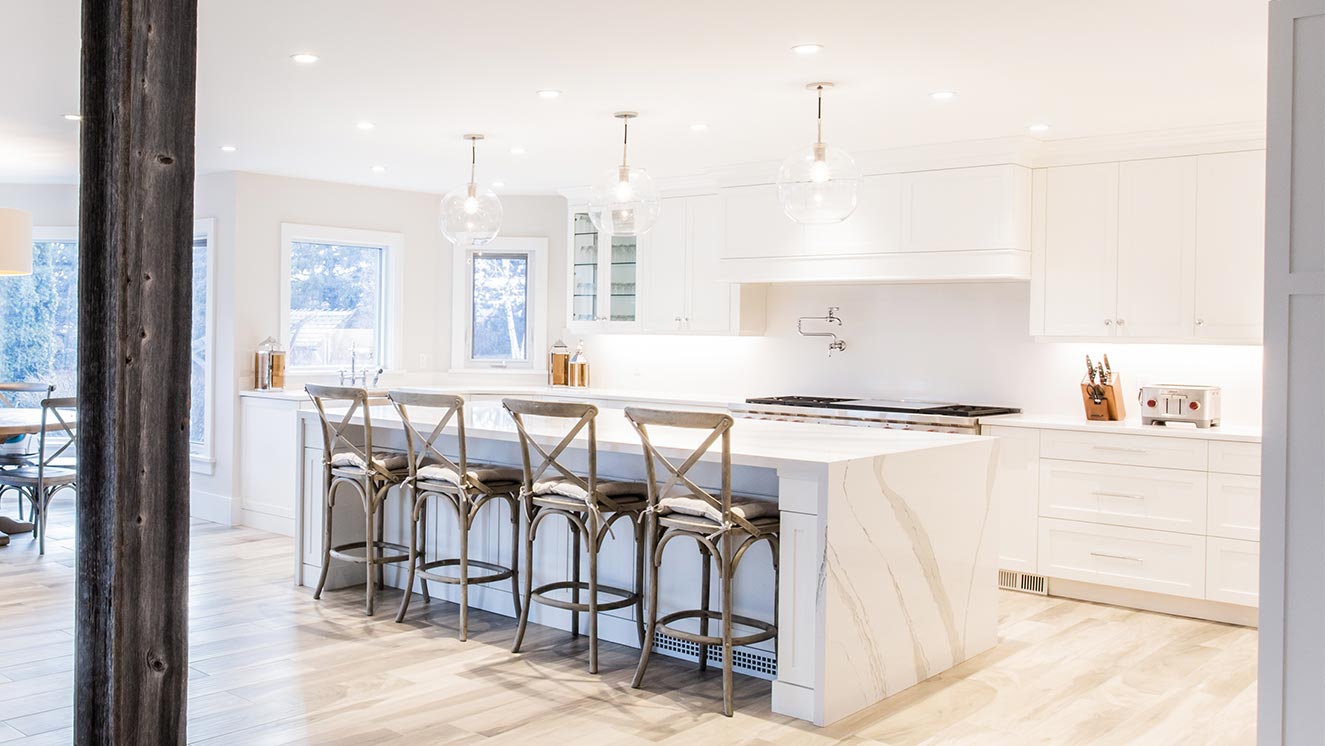 Designing a beautiful home, that's yours.
As renovating contractors, we understand the value of guided design planning, which is why we provide support along the way. Our team of interior designers will meet with you to determine exactly what you want from your home and various living spaces. Whether it be more functionality or an entire design style change, we can accommodate your wishes. We will coordinate a site visit, where an interior design expert will visit your home to inspect the existing layout, elements and overall design. Once we know exactly what is wanted and what we're working with, we can create a plan and get started.
Designing optimal living spaces.
After our site visit and initial design consultation, our team will create a floorplan to provide you with a visual representation of what you can expect from your home renovation project. We create our floorplans using advanced computer technology, so they can be updated and adjusted as we progress. Experience the transformation for yourself, before the work has even started.
We're a one-stop-shop. Visit our showroom to explore the many selections available to you. Our team of professionals will help you plan and design your renovation from start to finish.
Bringing your dream to life.
If you thought that the floorplans provided you with an insight into the future of your home, wait until you review the 3D design renderings. These renderings will help you to envision what your home will look like when the renovation is complete.
If required, modifications are discussed and incorporated into the project. Proposed budgeting will also be put into place at this time, ensuring that all parties are aware of the overall cost expectation.
Let's get started on your next home design and renovation project. Contact us to inquire about scheduling a meeting with our team of home improvement professionals to begin.