Where imagination meets reality.
At Heartwood Renovations, we understand that your home is a reflection of your unique style, preferences and aspirations. That's why we specialize in creating custom homes that are as individual as you are. With our unwavering commitment to quality craftsmanship and attention to detail, we turn your vision into a stunning reality.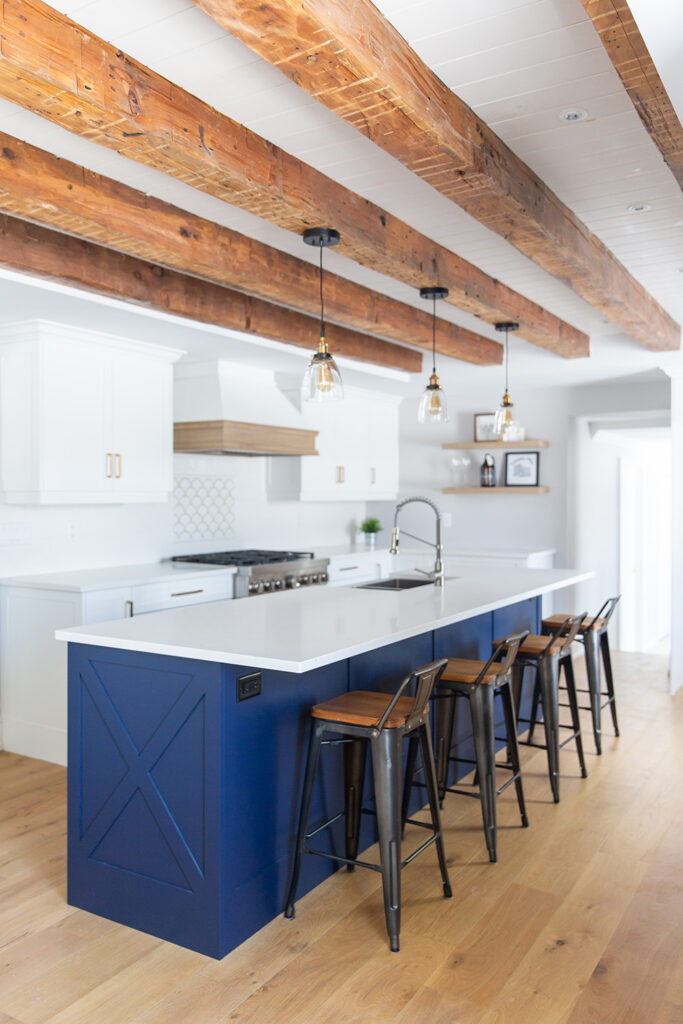 The life-changing benefits of building a custom home.
There are many reasons why our clients opt for the build of a custom home. Every family is different, and so are their needs. Cookie-cutter homes might not provide the space, functionality or design that suits your lifestyle. With our custom home building services, you can design your space from top to bottom. Tailor every aspect of your home to your liking, from layout and room sizes, to architectural style and interior finishes.
Many of our clients choose to prioritize efficiency within the build of their custom home. Optimize energy efficiency and make eco-conscious choices, ensuring a sustainable and comfortable living environment. Your custom home also presents an opportunity to not only express your style, but include quality materials and construction techniques that can stand the test of time.
Find inspiration for your custom home build.
Our process, from start to finish.
Consultation
We begin by getting to know you and your unique vision. Our team of experts will listen to your ideas, offer suggestions and create a customized plan tailored to your budget and needs.
Design
Our skilled architects and designers will bring your dream home to life on paper, refining every detail until it's perfect.
Construction
With a team of experienced builders and craftsmen, we turn your approved design into reality. We maintain open communication throughout the construction process to ensure your vision is realized.
Quality Assurance
We never compromise on quality. Our rigorous quality control measures guarantee a home that exceeds your expectations.
Completion
Once your custom home is ready, we hand over the keys, and you move in to start the next exciting chapter of your life.
Let's get started your next custom home design and renovation project with us. Contact us today to learn more about our tailored solutions and elevate the design of your home.